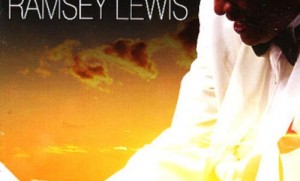 SUMMER TIME is finally here so why not enjoy some Old School Jams for a hot summer day!!!
While you're sitting on your front porch, or chillin in your backyard with a glass of lemonade, or sitting in front of a table top fan trying to stay cool, here's some old school jams to keep you company.
Ramsey Lewis "Sun Goddess"
http://www.youtube.com/watch?v=dS463tbX-HE
The legendary jazz pianist teamed up with Earth Wind & Fire's frontman, Maurice White, who was also his former drummer, for this classic bit of jazz-funk from 1974.
Sugarhill Gang "Hot Hot Summer Day"
http://www.youtube.com/watch?v=JjxhVrshli0&feature=kp
Everyone knows "Rappers Delight," but few really know this gem from their second album, 1982′s 8th Wonder.
The Commodores "High On Sunshine"
http://www.youtube.com/watch?v=cqcDwNc7KTk&feature=kp
Before Lionel Richie became a total cornball artist (I still got love for you though, Lionel!), he and the Commodores were an unstoppable group of musicians who could do a jam like "Fancy Dancer" one moment and a tender sappy ballad like "Still" the next. "High On Sunshine" is one of those feel good songs that you just don't hear enough of anymore.
Bob Marley & The Wailers "Sun Is Shining"
http://www.youtube.com/watch?v=zNkSVslDE-Q
From the island of Jamaica comes one of my favorite summer songs. Put this on your iPod, go outside early one morning just after the sun rises, and stand in its rays. It'll change your outlook for the day.
The Isley Brothers "Summer Breeze"
http://www.youtube.com/watch?v=T88fbHOmvRk&feature=kp
This is grown folks music, for real. The Isleys turned Seals & Croft's soft-rock tune into a bonafide soul classic. Peep Ernie Isley's great guitar work on that solo and try not to break out your air guitar.
Kool & The Gang "Summer Madness"
http://www.youtube.com/watch?v=2SFt7JHwJeg&feature=kp
Kool & The Gang released two versions of this song, one done in the studio, and a longer live version. Both of them are absolutely essential, but who can decide which one is the better one. This song is the quintessential summer song and even found its way into hip-hop's official song of the summer, Jazzy Jeff & The Fresh Prince's "Summertime."