Sometimes you get that itch to escape for a while, and the lazy, hazy days of Summer are the perfect time to embark on that classic American tradition: the road trip.
Of course, you can't drive in complete silence—well, you can, but the very thought of that is giving us a flat tire—so we've compiled our list of the best road trip songs to get your motors running and kick your highway journey into high gear.
Whether you're venturing on a weekend getaway,driving through the night to get to your sweetie or ambitiously tackling a cross-country trip across all 50 states, we have the tunes to keep your engines purring. 
Grab your keys, call up a few of your favorite travel buddies, roll down the windows, and crank up the dial. Road trip!   YOU'RE WELCOME!!!!
"Take It Easy" by the Eagles
The Eagles took flight in 1972 with their debut single: a quick but mellow paean to the romance of the road, where a world of troubles—romantic and otherwise—can be shucked at the mere sight of a girl (my lord!) in a flatbed Ford. Cowritten by frontman Glenn Frey and his friend Jackson Browne, the song's flirtation with worry and release into insouciant adventure is perfect for relieving tension on a drive. As the lyrics gently urge: "Don't let the sound of your own wheels drive you crazy."—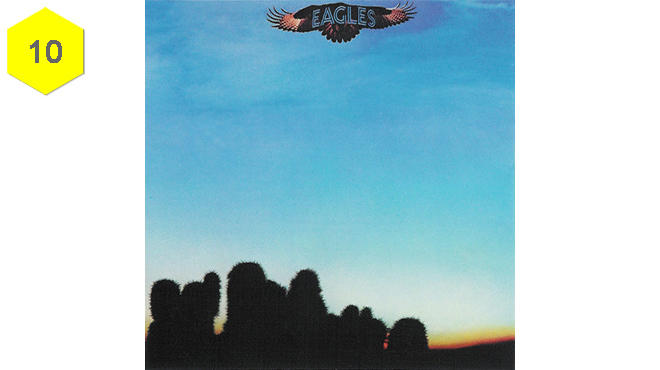 "Sweet Home Alabama" by Lynyrd Skynyrd
Football possibly killed off Southern boogie rock. Hear us out. Because of college pigskin rivalries, this song could not be made today. College football is a matter of life and death down there, literally. Iconic trees and people have been murdered over games. Skynyrd was born deep in SEC country: The boogie-rock brothers were from Jacksonville, not Alabama, and cut the track in Georgia. Could you imagine a bunch of Gators fans cutting a tune that could in any way be construed as "Roll Tide"? Yankees and rivals love to mock and loathe the Crimson Tide, but when this ditty plays, every human in the room, no matter the allegiance, becomes a temporary, gen-u-wine Mobile redneck.—Brent DiCrescenzo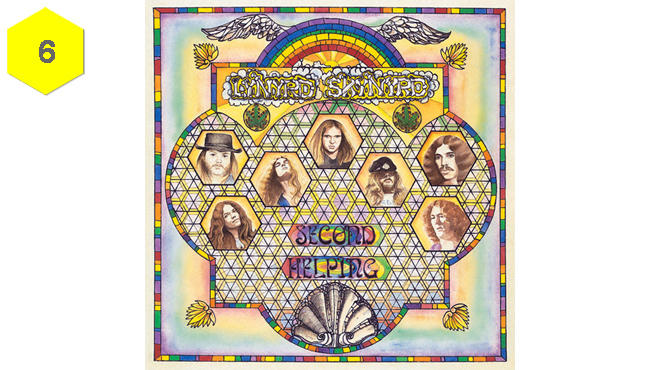 "Where the Streets Have No Name" by U2
This anthemic opening track from U2's landmark 1987 LP, The Joshua Tree, is an ideal kick starter for any road trip (particularly if you're wandering about the California desert where the titular yucca plant is commonly found). From a whisper, the sound of an organ builds up like a spiritual beacon being unveiled. It's well over a minute before the Edge's churning guitar and Adam Clayton's propulsive bassline kick in, and another 40 seconds before Bono's vocals touch down. By then, you're ready to hit top gear and wail along: "I want to run/I want to hide/I want to tear down the walls that hold me inside." Though the song is about Bono's vision of an Ireland free from class boundaries, it has inspired countless highway warriors to venture out to those places where the streets truly have no name. Or where they at least have weird names like "Zzyzx Road."—Michael Chen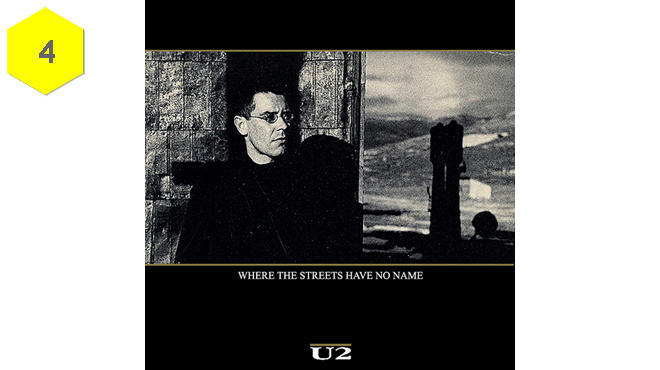 "Here I Go Again" by Whitesnake
Been dumped recently? You need to go for a drive (preferably in a Jaguar XJ). You've made up your mind. You ain't wasting no more time. So tease your hair, don your pleather, and crank up the volume on this 1982 hit—just try not to get stuck in traffic. This power ballad works better on the open road (with no adjacent drivers to judge your Coverdale cover moves).—Kate Wertheimer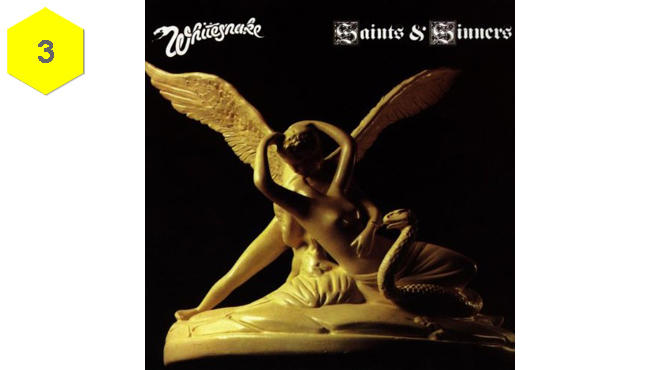 "Little Red Corvette" by Prince
It doesn't take a B.A. in poetry to figure this ditty's got nothing to do with cars. In the world of Prince, coupés are women, horsepower is a pack of Trojan condoms, and gas is stamina in the sheets. The beat takes its time, synthetic drums echoing into the distance, just as the Purple One implores his one-night stand to take it slow, to make it two, three or more nights. Dez Dickerson peels out in the guitar solo, but she's the one driving here. Perfect choice of car model—elusive, American, curvy, risky. It wouldn't work as a Ferrari or Rolls.—Brent DiCrescenzo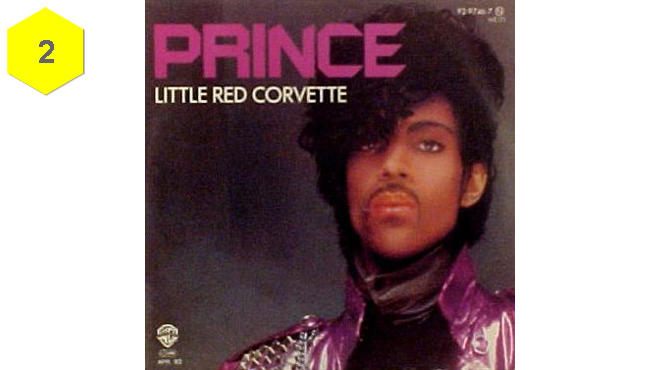 "Born to Run" by Bruce Springsteen
Born to Run is the Boss's third album, released in 1975 and one of the best in rock history. On long trips, you should listen to the whole damned thing, from start (the haunted but hopeful "Thunder Road") to finish (the epic, tragic "Jungleland"). If you have to pick just one track, though, the title song is the way to go.
Like Springsteen's later smash "Born in the U.S.A.," "Born to Run" is darker than its sing-along chorus lyric may seem. "Tramps like us, baby, we were born to run" doesn't sound very different from, say, the trippy drifter come-on of Steppenwolf's "Born to Be Wild." But there's not much joy in the ride that Springsteen has in mind.
The song revs up in a dead-end strip of working-class New Jersey, a "runaway American dream"; soon the singer is begging his girlfriend, Wendy—read Peter Pan into that, if you like—to run away from it with him. But he knows they're not the only ones trying: "The highway's jammed with broken heroes on a last-chance power drive/Everybody's out on the run tonight but there's no place left to hide."
All of this gloom and danger is built on richly layered production: The song is like a motorcycle rushing forward while perched on a wall of sound. Embedded in the scuffed poetry of the lyrics is a potent combination of rebellion, sex, disgust and determination—brought to kickass life by the throaty passion of Springsteen's voice, the liberating wail of Clarence Clemons's sax and the sheer propulsive force of the E Street Band's backup.
"Someday girl, I don't know when/We're gonna get to that place where we really wanna go," Springsteen promises. And "Born to Run," for all its spikes, does take you to that place. It's a love song, an urban-jungle cry and a perfect anthem of pedal-to-the-metal escape.—Adam Feldman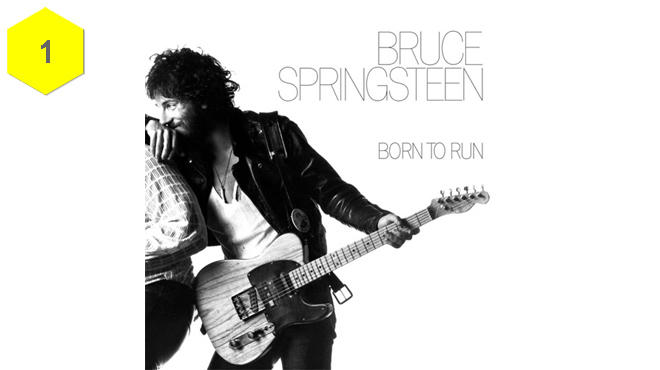 Click here for more Road Trip songs!!!!  
Also don't forget you can alway tune into Groove 100.1 at 5 for the 5 O'Clock Boogie while on that road trip.  
 KATO has your shoutouts…text boogie and your message or request to 88474