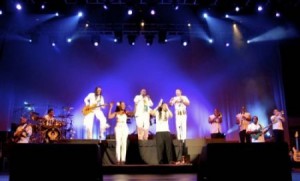 Earth, Wind & Fire is one of the most musically accomplished, critically acclaimed, and commercially popular funk bands of the '70s. Conceived by drummer, bandleader, songwriter, kalimba player, and occasional vocalist Maurice White, EWF's all-encompassing musical vision uses funk as its foundation, but also incorporates jazz, smooth soul, gospel, pop, rock & roll, psychedelia, blues, folk, African music, and disco.
Lead singer Philip Bailey gives EWF an extra dimension with his talent for crooning sentimental ballads in addition to funk workouts; behind him, the band harmonizes like a smooth Motown group, work a simmering groove like the J.B.'s, or improvise like a jazz fusion outfit.
Win Tickets to see them in Consert by becoming a Groove Club Member!!!