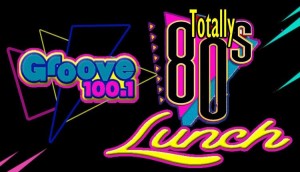 The TOTALLY 80's LUNCH
All your favorite old school from the 80's for one solid hour.
It doesn't matter what it is, if you GROOVED to it in the 80's,
you'll hear it on the TOTALLY 80's LUNCH.
Join Johnny C for all your favorite FEEL FOOD OLD SCHOOL from
Noon to 1P, and if you wanna hear a song, go ahead and hit him up with a request right now!